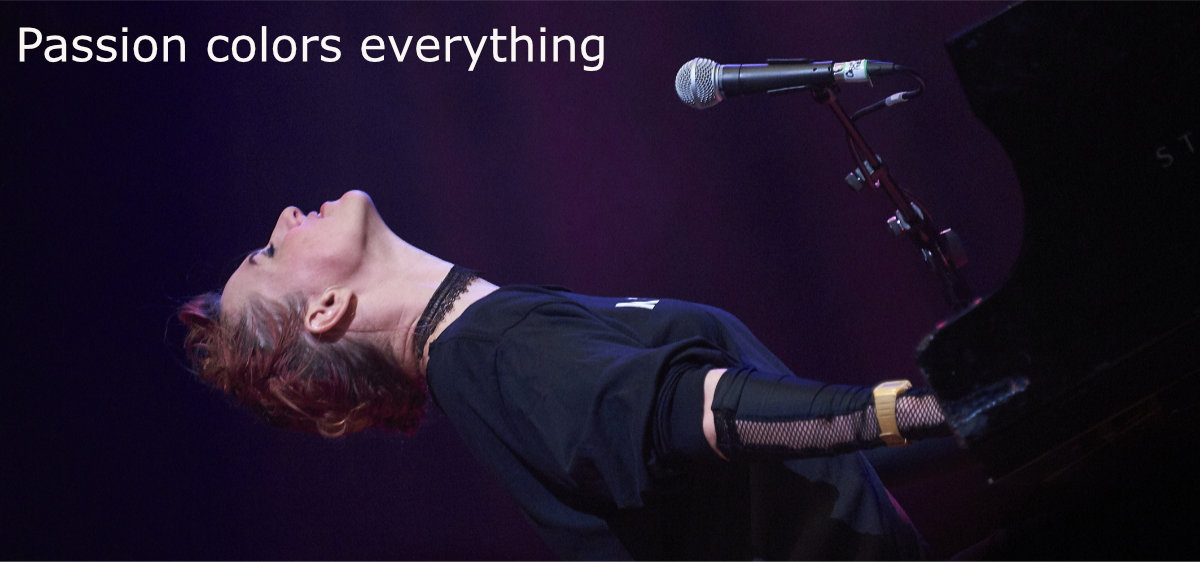 Gib mir Musik - um mir ein Feuer anzuzünden, um die dunklen Tiefen meiner Seele zu ergründen. Meine Lust und meine
Schmerzen - Narben, die ich mir selbst verschwieg. Gib mir Musik, gib mir Musik, gib mir Musik, gib mir Musik!
(Reinhard Mey)
Site introduction
Music and going to concerts are a huge part of my life and this site, Passion colors everything is dedicated to all the bands I love.
Under Concerts you can find pictures of the concerts I've been to.
Under On the road you will see my tour blog with personal memories and impressions of the gigs. Don't expect any objectivity there - this is how it was for me. You will also find the occasional CD review here.
Photography is my hobby - if you are looking for other pictures I have taken, go over to Redbossfan and you will see.
Should you try to reach me, just drop a line or two to: redbossfan(at)passioncolorseverything.com